Our Vision & Process
A new way to manufacture climbing holds.
Improving on the manufacturing process of climbing holds and macros, Binary literally "forms" a new way to make a cost effective, durable climbing product.
Using ABS in a vacuum thermoforming (VTF) process, we have created an innovative way of utilizing Post Consumer Recycling (PCR) material and shaping recyclable climbing holds without compromising on our durability or dependability.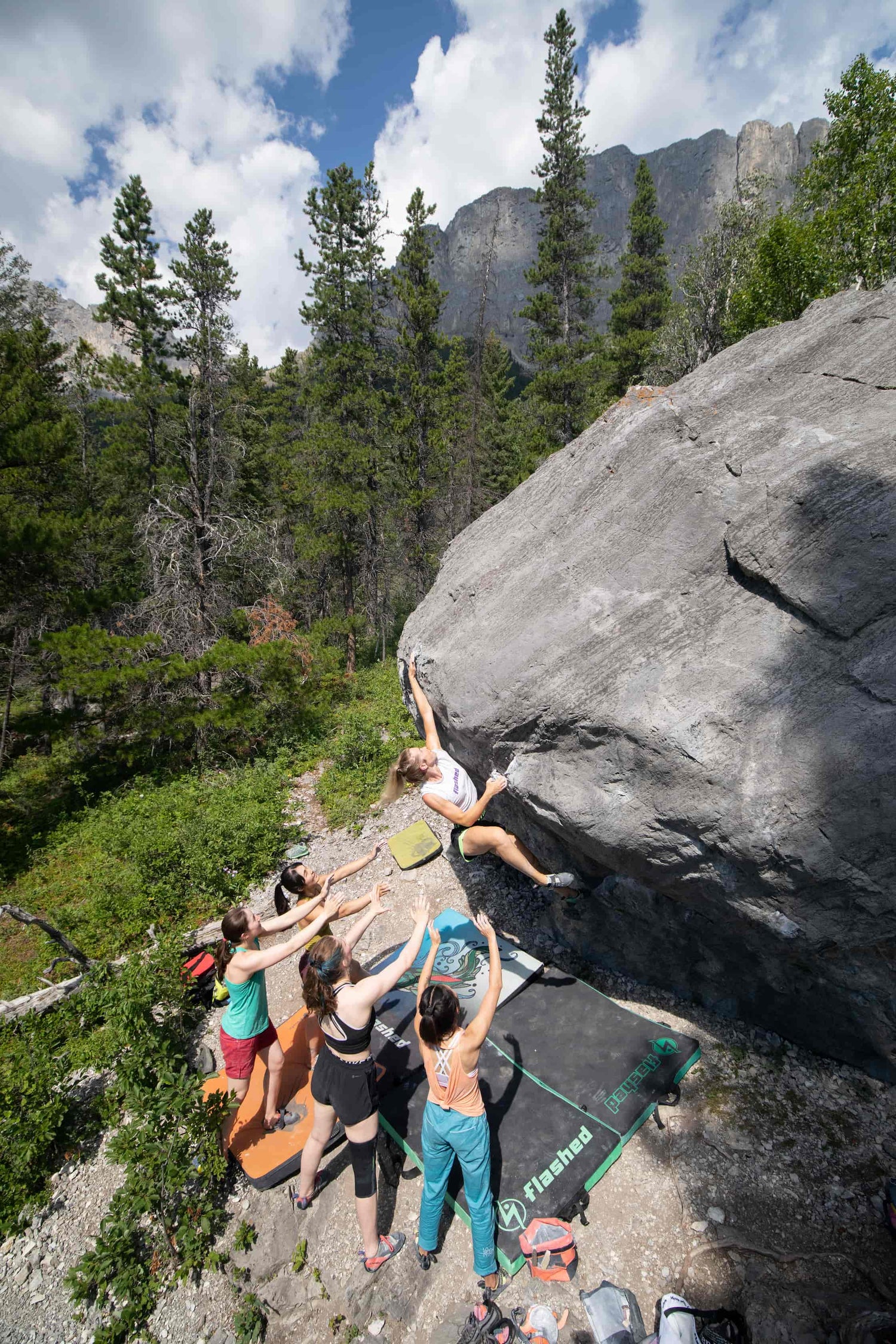 Sustainability
Just send your used Binary holds back to us and we will recycle them for you. 
Recyclable holds protect our environment for future generations to enjoy. Our VTF (Vacuum Thermoforming) production process gives us the freedom to scale any shape of hold to the exact measurements you are looking for and form it out of ABS plastic. This new generation of holds can be resurfaced or recycled after use, keeping plastic out of the landfill.
Our circular recycling process means that used ABS holds can be shredded, remade and pressed into brand new holds to continue their life. By eliminating waste and reusing materials, we are pushing for a more responsible climbing community.
Binary's ABS holds are a cleaner and more responsible option compared to regular polyurethane holds, and are the future of the indoor climbing market.
Details
Environment

An environmentally sensitive alternative

Acrylonitrile butadiene styrene (ABS) has evolved from a downcycling to a recycling economy. A true circular economy for styrene, contributing to a less impactful greenhouse gas emission footprint.

A foray into the unknown foray industry heavily tied into Polyester, Polyurethane and Fiberglas, manufacturing holds out of ABS offers the following advantages and benefits:

Made from Virgin & PCR ABS
Entirely recyclable at its end destination
Less than half the weight compared to its existing counterparts
ABS can replicate most existing shapes in the current market
Freedom and creativity for texture & non-texture blend combination
Environmentally less impactful than counterparts
Repairable
Safe manufacturing processes for its workers
Advantages over other mediums

As much as 50% lighter
Post Consumer Recycled with a virgin cap
Recyclable at its end destination
Stackability in certain holds
Non toxic material
Scalable to any size
Quality & Production

Strength - extremely strong
Durable texture
Can be formed from existing shapes
Flange or flange-less design
Available industry colours or custom
Variable texture combinations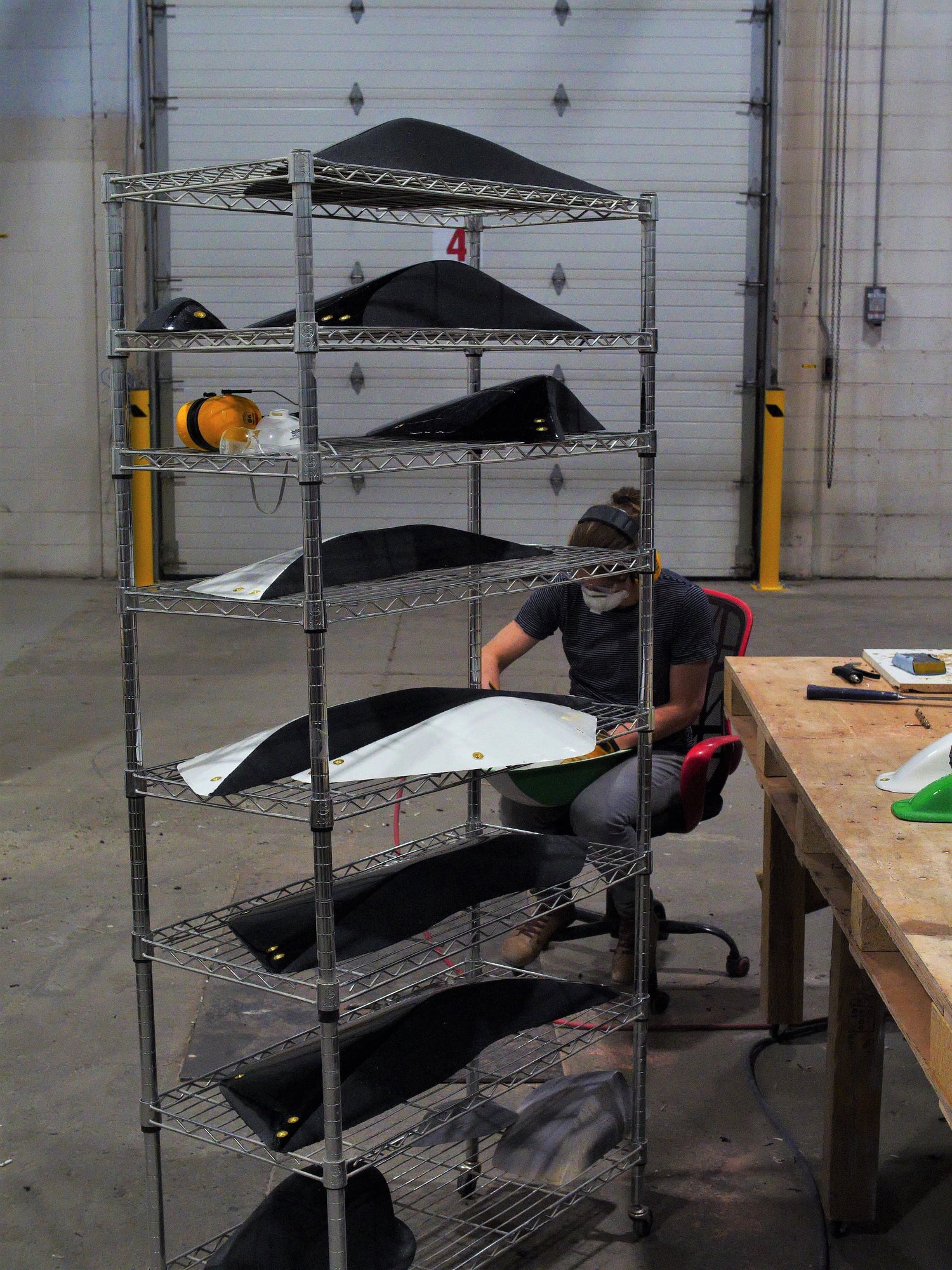 Diversification
Use your imagination.
VTF technology gives us the freedom to create a hugely diverse collection of holds. All we need is a sample or a CAD scan and we can scale the hold to any size with a number of different texture options. The freedom of custom design is something every brand wants. Our texture options include:
Varying texture options
Customizable dual texture
Unfinished dual texture
Brand wrapping dual texture
What is VTF and what does it offer to the industry?
Our process of molding climbing holds from ABS enables us to manufacture new and existing shapes with creative texture design, a choice of flange or flange-less, while being super light and strong.
While spending countless hours experimenting on the feasibility of manufacturing Macros with ABS, Binary has discovered multiple benefits that will change the climbing hold manufacturing industry.